Develop through our workshops.
Debating, as any other sport, has a set of rules that are very important to know. Besides that, there are lots of tactics, approaches, and general frameworks that can be used in order to debate motions in an effective way.
We provide debating workshops for organisations, schools, companies, and anyone else who's interested! Check out a selection of recent achievements to learn about some of our trainers.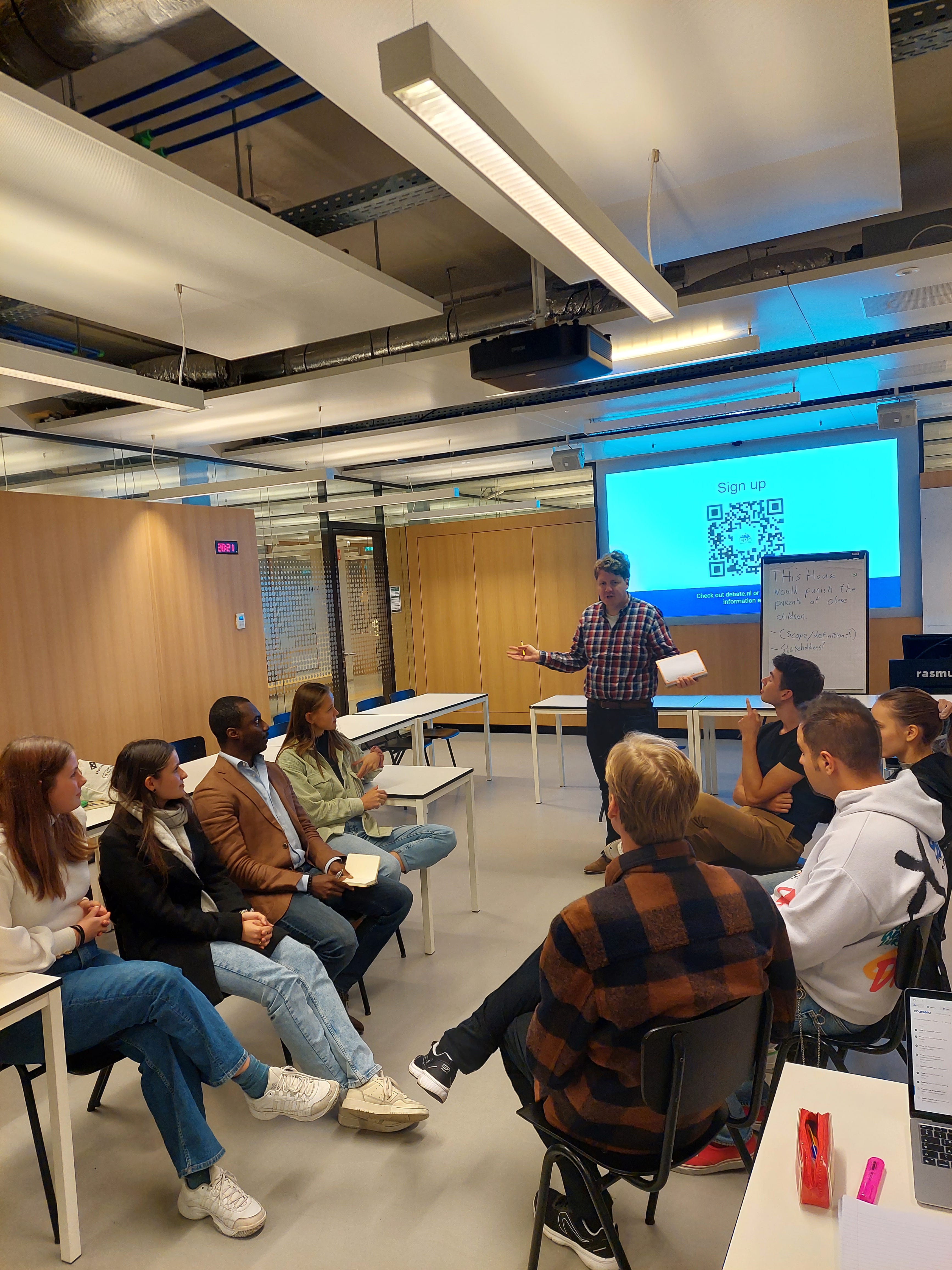 Emphasis on Public Speaking skills;
Clear and concise presentation of arguments;
Main focus on argumentation (construction and development of arguments)
Huge motions/topics range, from International Relations to Criminal Justice and Social Movements;
British Parliamentary Format: 4 teams of two debaters, with 7 minute speeches.
What you can learn from our debaters:


Don't hesitate to contact us if you want more information on our training and development workshops.