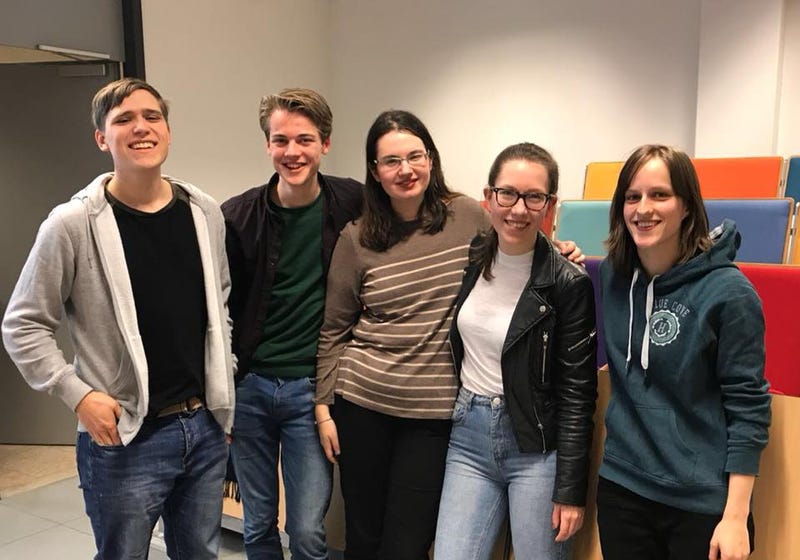 Erasmus Debating Society

The Erasmus Debating Society (EDS) is an independent Rotterdam-based debating society. Founded in 1989, it has become one of Europe's most successful and well-known debating societies.
We are an open and informal society, attracting Dutch and International students from all around The Netherlands.
WE debate online at the moment
because of the current situation, we are welcoming you to join us during our online debating sessions each Monday.
The society
We're more than a bunch of experts. We're a family of like-minded people, using our passion and our skills to make a difference.
Our story
Like all great things, we started small. We took a few like-minds with a shared vision—and ran with it. Today, we've grown into something big.
Want to know more?
They say that nothing worth doing is easy. Like every successful society, we have our own tournaments, great debaters and great socials. But we wouldn't change a thing. Why? Because throughout our journey we've enhanced our skills and put our best on every tournament in Europe, so our debaters can benefit from the opportunities the tournaments offer.
News
Read all about it! We're constantly updating our calendar, so bookmark this page to keep up with all our upcoming events and latest announcements. You'll also get the inside scoop on new projects, seasonal events, and important notices.
Debate with us
We'd love to meet you! Come to Erasmus University Rotterdam on campus Woudestein and let's debate about anything.