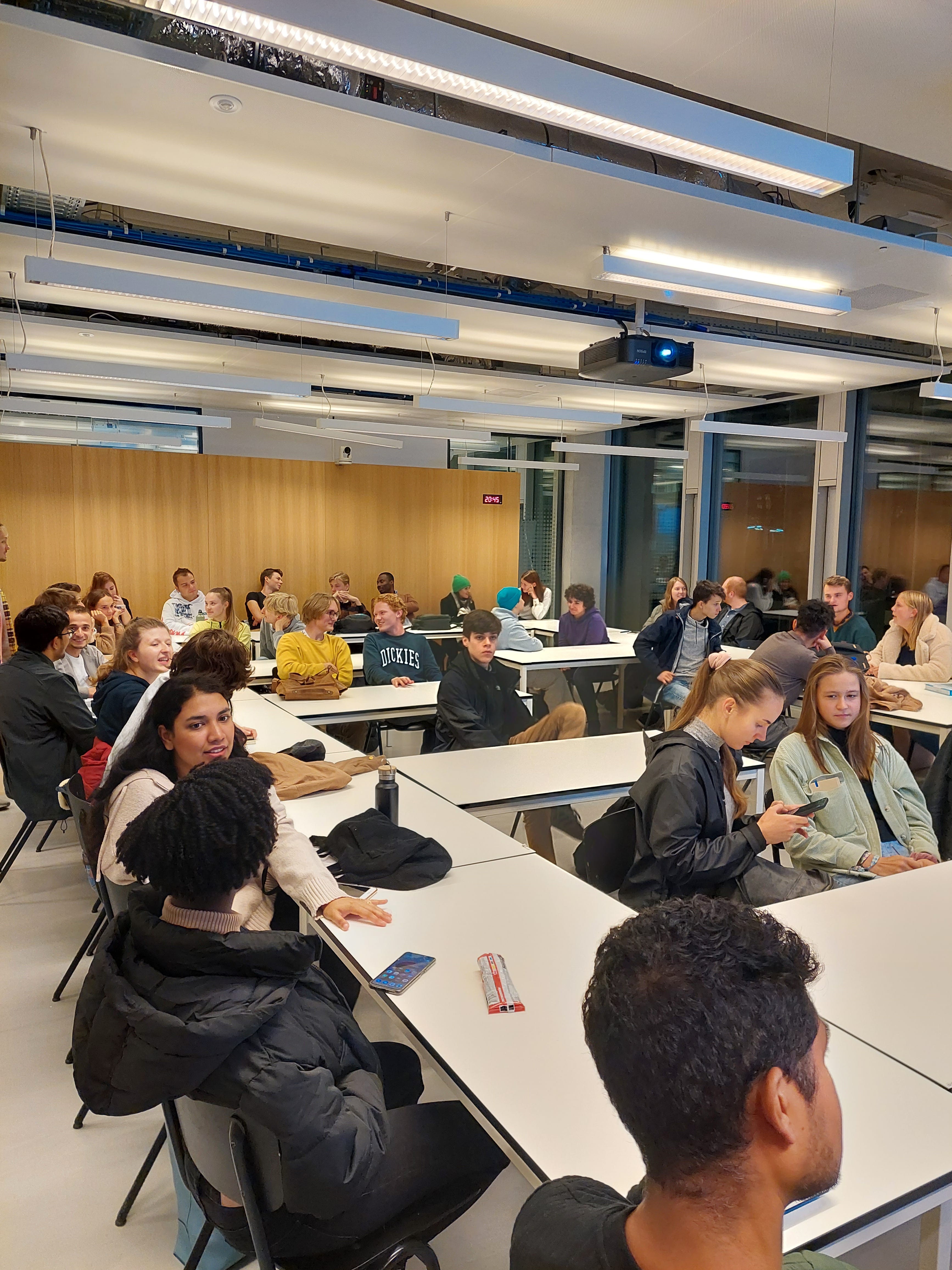 Erasmus Debating Society

The Erasmus Debating Society (EDS) is an independent Rotterdam-based debating society which was founded in 1989. Since then, it has become one of Europe's most successful and well-known clubs.

We debate every Monday at 18:45 in Langeveld 1.12
We are looking forward to seeing you there!

Want to join but are not sure of what debating looks like?
Here is a presentation and a video outlining the main rules for debating to make things easier!

If you have any other questions, do not hesitate to contact us. We are looking forward to meeting you!
Budapest Open 2022 (25th-26th of November)
Amsterdam Open 2022 (3rd-4th of December)
Erasmus Novice Cup 2023 (4th of February)
Manchester IV 2023 (11th-12th of February)
The society
We're much more than a bunch of debaters.
We're a family of passionate students, using our public speaking skills and our ideas to make a difference.
Our story
Like all great societies, we started small. Our goal was to build a vibrant and diverse environment where every debater can grow. Some decades later we are one of the most competitive European debate clubs, while ensuring that each and every one of our members feels confident to speak their mind.
News
Read all about it! We're constantly updating our calendar, so bookmark this page to keep up with all our upcoming events and latest announcements. You'll also get the inside scoop on new projects, seasonal events and important notices.
Debate with us
We'd love to meet you! Come to Erasmus University Rotterdam on campus Woudestein and get ready to debate about politics, economics, social movements and much more.